New Year's Eve Legacy Gala and Fundraiser
December 31, 2023 @ 8:00 pm

-

January 1, 2024 @ 1:00 am

$175.00 - $2,250.00
Join us for our New Year's Eve Gala and Fundraiser where we'll party, and raise funds to create a lasting impact in our community.
Welcome to Brothers of the Desert **New Year's Eve Legacy Gala and Fundraiser**! Get ready to ring in the New Year in style. Join us on Sunday, December 31, 2023, at 8:00 PM at the stunning Margaritaville Grand Ballroom at 1600 North Indian Canyon Drive, Palm Springs, CA 92262.
Prepare for a night of celebration and giving back as we bid farewell to the old and welcome the new. Our Legacy Gala and Fundraiser is the perfect opportunity to come together with friends, family, and the community to make a positive impact while having a blast!
Indulge in a night filled with delicious food, captivating live entertainment, and an atmosphere that will leave you in awe. Dance the night away with the multi-talented and incomparable Gennine Francis and to the beats of DJ Space, or simply relax and enjoy the company of your family and friends in our elegant venue. You will be serenaded by the sounds of the incredible Tommy Dodson as you enter the ballroom. Come dressed to impress in your favorite music era outfit if you wish.
By attending this event, you'll not only have an unforgettable New Year's Eve, but you'll also be contributing to a worthy cause. The funds raised during the gala will be used to support Brothers of the Desert's various charitable initiatives, making a difference in our community.
Don't miss out on this incredible opportunity to celebrate the New Year in style while making a positive impact. Grab your tickets now and join us for a night to remember at the **New Year's Eve Legacy Gala and Fundraiser** in Palm Springs, CA!
Tickets are $175 per person until November 30, and $195 per person beginning December 1. The ticket includes a 3-course dinner with wine and a champagne toast at the stroke of midnight. There will be entertainment and dancing.
People can also become a Table Sponsor for $2,250 until November 30, and $2,500 beginning December 1. This includes a 3-course dinner with wine and a champagne toast at the stroke of midnight, prime seating for (10) guests, and one drink ticket per guest, a special gift for the Table Sponsor, name on table, name listed in the official program book if purchased by December 5, name listed in Brothers of the Desert Drumbeat if purchased by December 20, and name listed on Brothers of the Desert website as an individual/couple sponsor.
Brothers of the Desert is a 501 (c)(3) non-profit membership organization with the mission of empowering Black gay men and our allies through advocacy, education, social connection, philanthropy, volunteerism, and mentorship.
Proceeds will benefit Brothers of the Desert's community initiatives including our youth scholarships and free community wellness programming. If you are unable to attend, please consider donating to Brothers of the Desert as part of your end of the year tax charitable contributions.
Donate to Brothers of the Desert
This event is open to everyone who would like to support our organization. Please share this event with family, friends, and associates who you would like to invite and bring in 2024.
For more information about the programs and services we offer, please visit our website.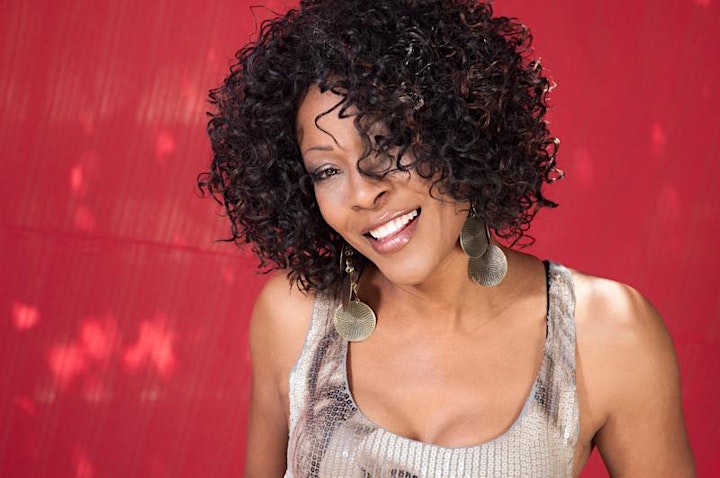 Originally discovered in a local talent show in 1971, Gennine was the youngest of the siblings that became the pop group "The Jackson Sisters". Her professional singing career has evolved over the years and she is now recognized as one of the most talented vocalists of our time performing R&B, Pop, Soul, Jazz, Standards, and more!
THE HISTORY
I am a California native, born and raised in Compton. My musical history stems back to the age of eight when my sisters and I had a pop singing group (The Jacksonics). What started out as a dare – from the local boys who initially had a song/dance group every summer- ended up with us being noticed at one of several Talent Shows we entered that summer. After being "discovered" we were given the opportunity of a lifetime by entering the world of entertainment. We then went from "The Jacksonics," to "The Jackson Sisters".
We performed at places as small as nightclubs, rapidly climbing the ladder to venues such as Mavericks Flat and then further still to The Fabulous Forum, the Hollywood Palladium, the Ahmanson Theatre and more. We appeared on television on Soul Train, 90 Tonight (A special with Bob Bailey), A Couple of Dons (Don Rickles & Don Adams), telethons, and more.
We were blessed to perform and tour with some of the greatest: Billy Paul, Bill Cosby, Eddie Kendricks, Smokey Robinson & The Miracles, Three Dog Night, The Pointer Sisters, The Whispers, The Manhattans, Sisters Sledge, The Silvers, and many more. During our short career, we released an album and several single recordings including "Why Can't We Be Just More Than Friends", "Boy, You're Dynamite", and "I Believe In Miracles" which landed on the Billboard charts and is still being heavily played in clubs in both Europe and Asia. Since as far back as 1990, several CD's & records/albums of "I Believe In Miracles" have been re-released and are being sold via the Internet.
THE HERE AND NOW
September 2001 launched the re-establishment of my career as a performer. Thus far I have completed five CDs and am currently working on number six. My nightly venues past and present are: The Riviera, Palm Springs; Desert Springs Marriott Resort & Spa, Palm Desert; The Hyatt Regency, Palm Springs; Wang's In The Desert, Palm Springs; Legends, Palm Springs; Azul, Palm Springs; The Falls Steak House, La Quinta and Palm Springs; Blame It on Midnight, Palm Springs; Da Vinci's, Beverly Hills; Rancho Las Palmas Resort & Spa, Rancho Mirage; Jazzy Accents, Temecula; The St. Regis Resort & Spa, Laguna Niguel; The Sunset Room, Hacienda Heights; The Coachman Lounge, Riverside; and a host of private/corporate affairs covering the West to the East coasts.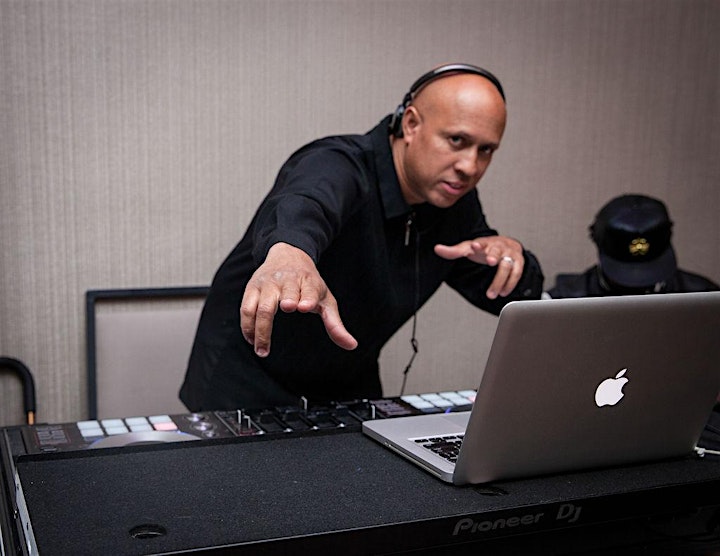 DJ Space & Big Al are experienced DJs that have played at thousands of events. We have the leading mobile disc jockey service in the Los Angeles area! Choosing the right DJ is crucial to your event's success. A professional Disc Jockey can read the crowd, determine which songs to play and how to keep your guests motivated to make sure everyone has a great time! DJ Space will entertain guests yet at the same time create long lasting memories of your night! Everything else can be perfect, but if the music is not great, the party will fizzle.
DJ Space and Big Al specialize in planning the most extravagant, Wedding Receptions, Birthday Parties, High School Dances, Proms, Homecomings, Fashion Shows and Corporate Sponsored Events, which accentuate the best of your style and taste.
Hotel Information:
Take advantage of the special Brother's only discount if you book your stay at Margaritaville Hotel and Resort Palm Springs using the link below or by calling 866-403-1929. The reservation cutoff date is December 10, or before if the block of rooms is sold out. All reservations require a credit card on file to hold the reservation.