New Year's Eve Legacy Gala Featuring Niki Haris
December 31, 2022 @ 7:30 pm

-

January 1, 2023 @ 1:00 am

$150.00 - $5,000.00
Join us as we dance, laugh, mix, mingle and celebrate what lies ahead in 2023!
We are proud to announce Brothers of the Desert's fourth annual New Year's Eve celebration and fundraiser at Margaritaville Resort in Palm Springs. Over the past four years, the New Year's Eve gala has become one of our signature events. We invite you to share this magical evening with us as we reflect on this past year and celebrate all that lies ahead in this next chapter and journey of our lives. This year's theme is legacy, and we will honor those past and present who have inspired us and helped to move forward our Black LGBTQ+ community.
Tickets are $150 per person which includes a 3-course dinner with wine and a champagne toast at the stroke of midnight. There will be entertainment and dancing with renowned multi-talented vocalist, Niki Harris, DJ and social influencer, DjLIV and hosted by the funny talented actor, Ralph Cole Jr.
People can also purchase a VIP table for $2,000 which includes prime seating for (10) guests, access to our VIP lounge @ 7:00 and two drink tickets per guest with valet parking. You can also purchase a single VIP ticket for $200 and get access to VIP lounge @7:00, two drink tickets, and valet parking and premiere seating at VIP table.
We have added a twist for naming the tables. We have chosen to highlight some of our most revered pioneers in the fight for justice and equality to share the space with us by naming our sponsored tables with the names of some of these heroes. If you purchase a table, you can choose from a short list of names we have selected or choose someone that you would like to honor in our fight for equity and justice.
Brothers of the Desert is a 501 (c)(3) non-profit membership organization with the mission of empowering Black gay men and our allies through advocacy, education, social connection, philanthropy, volunteerism, and mentorship.
Proceeds will benefit Brothers of the Desert's community initiatives including our youth scholarship and free community wellness programming. If you are unable to attend, please consider donating to Brothers of the Desert as part of your end of the year tax charitable contributions.
Donate to Brothers of the Desert
Masquerade attire encouraged. This event is for open to everyone who would like to support our organization. Please share this event with family, friends, and associates who you would like to invite. and bring in 2023.
For more information about the programs and services we offer, please visit our website.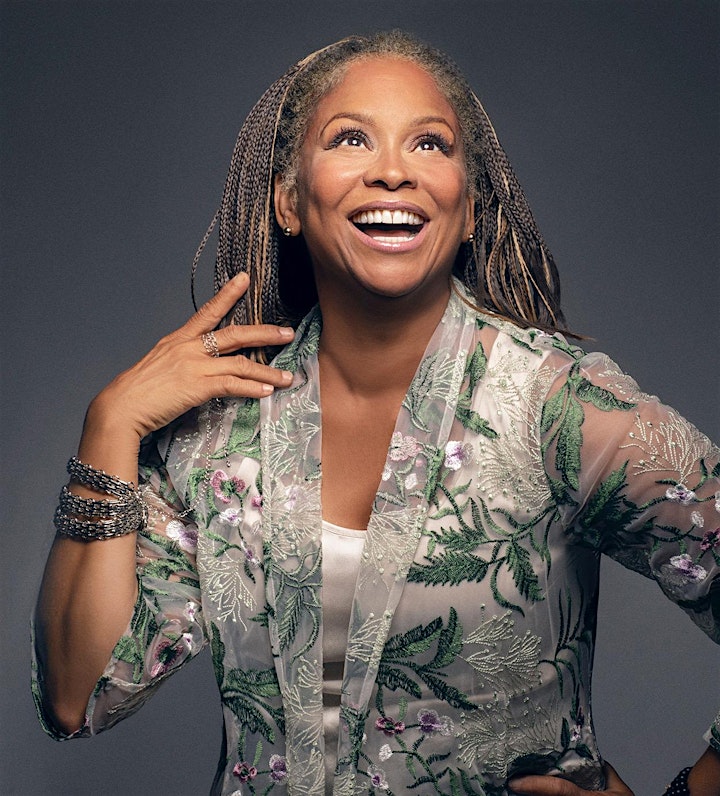 NIKI HARIS is a multi-talented singer, dancer, actress and choreographer. She is the daughter of GRAMMY Award-nominated jazz pianist GENE HARRIS. Best Known as "The BIG VOICE" behind Madonna for over 18 years, appearing along side her in the movie "Truth or Dare" and many of her videos. Her vocal collaborations reads like a "Who's Who" of the music business. From working Jazz greats like Stanley Turrentine, Joe Sample and the Jazz Crusaders to Recordings with Ray Charles to Mick Jagger and from Whitney Houston to Sheryl Crow, and many others. All this has kept her in high demand. Her voice is heard on soundtracks of major motion pictures and television themes , including the FOX series "Dark Angel" , which she co-wrote and and performed. From Carnegie Hall to Wembley Stadium , she has played them all! Although known as a renaissance woman and a favorite in the Dance World and International Dance Festivals and PRIDE Festivals around the world, Niki continued to expand her reach by being the Voice and face of the International VISA campaign "Downtown" which climbed the Billboard Dance Charts!! At the same time she continued her love for jazz, releasing 2 new JAZZ collaborations in 2016 "Time and Rhyme" with EC3 and "I'm Glad There is You"with Wycliffe Gordon and in 2018 released her inspirational cd "Lift Thine Eyes" . Niki remains a favorite featured artist throughout the International Jazz Festivals and The Blue Note At Sea Festivals. Besides being called to sing for the Inauguration of President Barrack Obama ( performing with WILL. IAM) and not one to shy from a challenge, Niki continues to share her gifts for a multitude of benefits for AIDS Research, The Human Rights Campaign (HRC) as well as, Camp Harmony, benefiting the lives of inner city children. Niki continues to be called upon to lend her "inspirational" Voice to notable speakers such as Iyana Van Sant "FIX MY LIFE" , Mark Victor Hansen "Chicken Soup for the Soul" and Reverend Michael Beckwith " The Secret " and " The Answer is YOU". Her support of Music in the Classroom and RAAD," Rockers Against Drunk Driving keep her busy and dedicated to their success. With all this and being a dedicated mother, Niki Haris remains a focused and in demand international entertainer.
NikiHaris.Com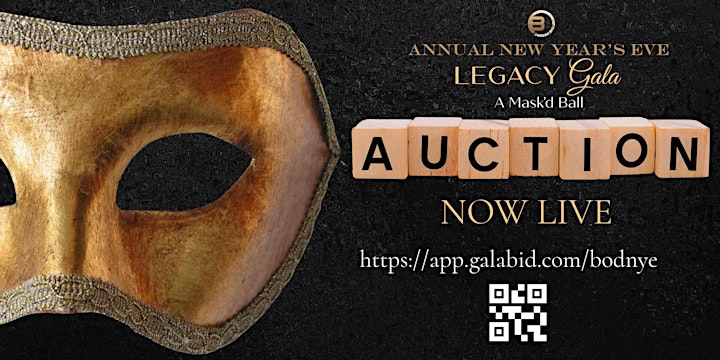 The New Year's Eve Silent Auction is back and better than ever. In addition to starting the auction early this year, we are accepting bids electronically. That means you or your friends and family who might not be able to attend the gala in person this year will be able to bid on items. We encourage everyone to register for the auction by visiting https://app.galabid.com/bodnye
Some additional things to consider.
Bidding is open now!
After registering you'll receive notifications on other bids on your item so you can remain competitive.
Anyone can view items, registering is required to place bids.
More items will be added to the auction as we near the event so check back often.
If you have any questions navigating the system email us at info@brothersofthedesert.org